DotImage OCR SDK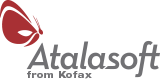 Atalasoft Atalasoft DotImage OCR SDK

Atalasoft provides OCR SDKs that can be integrated into your desktop or web applications for manual or automated batch processing of images.  These are an industry proven document transformation engines and add-ons to the DotImage SDK and can save countless hours and significantly improve accuracy. One of the main advantages is that it is mostly royalty free SDK with many different options and engines to choose from. Allowing you to create your own OCR components of your software with just one payment in front.
OmniPage OCR & ICR
OmniPage add-on to DotImage offers industry leading OCR & ICR for fast and accurate document conversion.  With an easy-to-use API to shorten development cycles instantly turn paper and digital documents into files you can edit, search and share securely.  Whether you're converting a handful of documents or millions of pages, OmniPage is perfect for a single user, small business or an enterprise. OmniPage is now an add-on to DotImage.
GlyphReader OCR Engine
GlyphReader add-on to DotImage Supports the European Character Set and is a highly accurate OCR engine that vectorizes glyphs to determines all possible options.  GlyphReader reports individual character position, size and confidence and can automatically break merged characters or merge broken characters.  Disable recognition of specific characters or reject low confidence characters or lines and auto-Rotate documents to the correct orientation.
Tesseract OCR Engine
Tesseract OCR add-on to DotImage is an intelligent learning open source OCR engine with many extended language options including Dutch, English, French, German, Italian, Portuguese and Spanish.  Tesseract can determine character, word, line size, location and reports confidence of each recognized character.  Tesseract3 Engine.
Creating Searchable PDFs
Atalasoft OCR Engines can be used to create Searchable PDFs.  If you would like to create searchable PDFs you will need our DotImage SDK, an OCR Engine and our Searchable PDF SDK (PDFTranslator) which translates an image into a searchable PDF file.  Need to view, search and highlight - you will also need our PDF Reader with Text Extraction SDK
DotImage Add-ons
PDF Reader with Text Extraction
Office Reader
BarcodeReader 1D and 2D
Barcode Writer
OmniPage OCR & ICR
GlyphReader OCR
Tesseract OCR
OCR Searchable PDF
Licensing Overview
Atalasoft offers both perpetual and cost effective Subscription Agreements.
Subscription Agreements (Popular Option)
Subscription Agreements allow the most flexibility
If you are deploying multiple servers per year this option should be considered
If you have a Mobile project this option should be considered
Fixed yearly pricing model for budget planning
Existing applications with already deployed servers can be included
SDKs and build machines can be included
Server licenses can be included
Annual reporting is not required
Agreements are typically 3 years in length
Term Agreements offer many of the same benefits with a front loaded cost structure
SDK Development Licensing
Each developer requires their own SDK license
SDKs can be activated on two machines for each named developer
A build machine requires its own SDK license
Save 50% on additional developer SDKs or build machine licenses of the same product
The first year of Support & Maintenance is included with the cost of the SDK
SDK Support & Maintenance is required to deploy additional copies of the software
Deployment Licensing
Server License
Server licenses are required when deploying to a server or web application.
Servers do not have a core restriction (We do not sell servers by number of cores – seems too restrictive)
Each server license comes with two activations and they can be used in the following combinations: One production server and one non-production server, or two non-production servers (test, QA, etc ..).  Two production servers are not allowed on the same license.
The first year of Support & Maintenance is included with the cost of each server license
Server licenses are required for service applications that accept connections from other machines or for headless processes that watch folders or other data sources for work originating from other machines.  This can also be considered batch processing and can occur on a server or a workstation
Each production server requires its own license.
Our server licenses are perpetual
If you are deploying multiple servers per year the Custom Agreement option should be considered
Desktop Application License
Royalty-free deployment for desktop .EXE applications is available so long as your SDKs are covered by active Support & Maintenance
Royalty-free does not apply to automated batch processing – see server license section above
Please refer to exhibit A of the full license agreement (below) for a list of all royalty free products
ISIS and non-Tesseract OCR add-ons require runtime royalties for desktop deployments.
---
Maintenance & Options:
Installation, training and professional services
---