KODAK Capture Pro Software v4.0 is the latest addition to Kodak's expanding software portfolio. With this latest release, customers will have even more options for ensuring the integrity of their work with the addition of Double Data Entry indexing and enhancements to the Intelligent QC capability, expanded PDF output options, and more.
Now Capture Pro enables you to:
Protect against indexing errors and ensure data integrity with New Double Data Entry indexing
Optimize image quality with enhancements to the Intelligent QC function, including auto-crop and deskew
Achieve more flexibility and security in outputting to PDF with password encrypted PDF, ability to output documents larger than 200 inches long to PDF, and faster viewing with Fast Web View
Populate index fields faster and more accurately with expanded database look up, now enabling lookup on one or two key index fields
Kodak Capture Pro Versions & Pricing
Your extreme makeover for document capture and management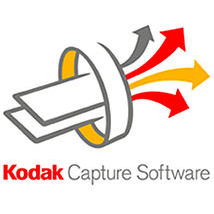 KODAK Capture Pro Software lets you quickly convert forms, invoices, patient records and other critical business documents to high-quality images. Efficiently capture critical index data, then automatically deliver it all to databases and applications.
Benefit from new advances in quality control to identify and adjust challenging images without rescanning, enhanced integration with MICROSOFT SHAREPOINT, and more practical innovations.





Intelligent Quality Control (QC): When accuracy and readability matter
Adjusts image quality even when original document is unavailable for improved data capture accuracy
Reduces cost of error correction through better downstream recognition
Cuts image review time by intelligently selecting questionable images

Comprehensive integration with MICROSOFT SHAREPOINT and other ECM systems
Imports index configuration from SHAREPOINT from a wide array of column types. Easily standardize configurations across multiple users to eliminate concerns about processing or capturing the right data to feed a process.
An array of stylish, powerful advantages, including:
Save training costs with one familiar interface for all your scanners while avoiding complications and inconsistencies via shared settings for multiple users
Cut costs for manual data entry during indexing by using Database Lookup to validate or populate fields from Open Database Connectivity (ODBC) sources
Leverage your existing ECM Systems and databases through simplified integration capabilities
Easily customize for specific job and user management requirements with individual APIs
Keep costs low and predictable with no per-click or volume charges
Support for MICROSOFT WINDOWS 10 (x32, x64), 8 (including 8.1), 7 (x32, x64) Operating Systems
Leverage your investment in scanning devices with support for over 170 popular scanners from Kodak and other vendors
Automatically bring in existing files from "hot folders," and perform many of the same imaging functions as with scanned images
Output popular file formats to file, system, e-mail and print simultaneously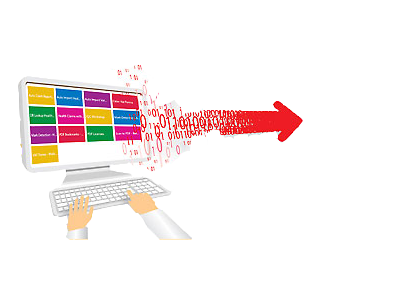 Capture Pro Software supports many manufacturers' scanners in addition to Kodak scanners, please check the Supported Scanner List found here.