FlexiCapture for Invoices - Distributed - Total Invoice Count (TIC) - Up to 50K IPY/ 150K PPY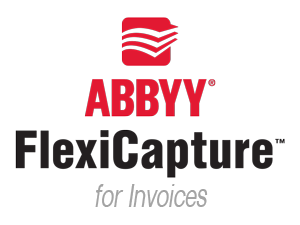 ABBYY FlexiCapture for Invoices - Distributed - Total Invoice Count (TIC) - Up to 50K IPY/ 150K PPY

Login Required to access pricing and demo downloads.
Abbyy FlexiCapture for Invoices, Total Invoice Count (TIC) version installation includes:
• Unlimited amount of stations of each type (scanning, (data) verification, web capture).
• All Stations are concurrent and can be deployed as local stations (domain network), remote stations and as web stations (browser-based).
• FlexiCapture for Invoices Distributed licenses also include 1 Project Setup Station, 1 FlexiLayout Studio license specifically adjusted for invoice processing, 1 FormDesigner license, 1 FlexiCapture Mobile Client license, 1 Processing Server license, 1 Application Server license together with unlimited Processing Stations.
ABBYY FlexiCapture for Invoices Total Invoice Count (TIC) licenses are valid for 365 days from the date of delivery or until the invoice volume is used, whichever occurs first. The license cannot be extended. If it is expired, the user requires a new license to be able to continue using FC. No core limitation. Standard SMUA (Annual Support, Maintenance and Upgrade Assurance - 20% ) is included in the license price and grants access to upgrades/patches. Unlimited number of stations of each type is included in the license price.
ABBYY FlexiCapture for invoices
ABBYY FlexiCapture for Invoices is an easy-to-use, intelligent software solution for processing invoices. It replaces labor-intensive data input tasks with transparent, manageable, efficient, and automated data capture based on smart document analysis and character recognition technologies.
ABBYY FlexiCapture for Invoices is based on the powerful ABBYY FlexiCapture platform and includes additional functionality, pre-defined settings, validation rules, advanced database look-up and UI enhancements specifically tailored for processing invoices.
ABBYY FlexiCapture for Invoices is a ready-to-go solution that is capable of identifying data fields on the vast majority of invoices, enabling you to start processing right away. Intelligent on-the-fly Auto-Training technology refines the extraction of data from invoices with non-standard layouts.
ABBYY FlexiCapture for Invoices features country-specific validation rules, adaptable logical and arithmetic checks, and can match captured data against the company's databases to ensure legal compliance and consistency of data, facilitate invoice approval, and detect misbilling. The program's flexible settings allow you to adjust the processing workflow in accordance with your company's specific business requirements and implement straight-through processing of invoices which have successfully passed all automatic validation rules, enabling the verifying personnel to focus on those documents which really require their attention.
The invoice capture process

1. Acquiring images
There are several ways to feed invoice images to the program:
Scanning hardcopy invoices
Downloading invoice images from an e-mail inbox
Downloading invoice images from a folder on a computer or an FTP server
2. Recognition and rule checks
After input, invoices are automatically recognized by the program. Data from the invoices is then checked using rules and a status is assigned to the invoice based on the results of these checks.
Invoices that do not require any editing receive the Valid status and are ready for export.
3. Verification and correction of errors
Invoices with a status other than Valid need to be reviewed by an Operator. Operators check these documents and correct errors and warnings that were issued by checking rules. When all defects have been corrected, an invoice receives the Valid status. Operators can also confirm statuses that were assigned automatically. The status of an invoice can be changed manually by an Operator, who has to specify the reason for the status change.
If the program systematically fails to locate fields on invoices, it can be trained by Operators during the document capture process.
4. Data export
Data export is the final processing stage, during which data is exported as specified in the program's settings. Documents with different statuses can be exported in different ways, e.g. documents with the Valid and Exception statuses may be exported to a different folder than documents with the Rejected status. Several export destinations may be set up, and invoices can be exported to each of these destinations.
If the status of an invoice was changed manually, the reason for the status change that was provided by the Operator is exported as well.
The program supports export to data and image files, ODBC-compatible databases, and Microsoft SharePoint. Its easy-to-use API enables integration with any system.
You can read more about capturing invoices with ABBYY FlexiCapture for Invoices in How to capture invoices.
Do not forget to check ABBYY FlexiCapture for Invoices Specifications.
Features of ABBYY FlexiCapture for Invoices
Business-ready for modern enterprises
ABBYY FlexiCapture for Invoices offers a quick and easy start to automated invoice processing without a long and cost-intensive deployment cycle. The solution is pre-configured to identify all necessary data fields on invoices and offers built-in country profiles and essential validation rules.
FlexiLayout specifically adjusted for invoices processing

ABBYY FlexiCapture for Invoices includes a ready-to-use FlexiLayout specifically adjusted for immediate processing of the invoices. It has a predefined set of data fields for recognition which can be extended with additional fields. This FlexiLayout allows recognizing all necessary data fields from the vast majority of documents without any additional adjustments or recourse to built-in Training capabilities.

Country-specific settings

ABBYY FlexiCapture for Invoices features a predefined set of processing rules and other country-specific settings which are applied once the program identifies the country of the invoiced business unit. Automatic validation rules ensure that the data comply with country-specific regulations or practices.

These ready-to-use settings are available for the list of specially supported countries which includes Austria, Belgium, France, Germany, the Netherlands, Spain, Switzerland and the United Kingdom. A new profile can be added by the user for any other country during the set up.

Validation rules

Checks by means of predefined validation rules ensure consistency of the data and help to detect incorrect or incomplete invoices and the problem fields. Errors detected during automatic rules validation affect the document status. This allows distinguishing purely correct documents from the exceptional ones which require special management.

At the verification stage, errors detected by validation rules are supplied with brief comments explaining the nature of an error.

Document status detection

Each invoice gets one of the three possible statuses, which is automatically assigned to a document based on the results of the validation rules check. Document status detection facilitates differentiation of the invoices and enables touchless processing for completely correct documents.

Invoices without errors are assigned the status Valid, invoices with minor errors and requiring special attention are assigned the status Exception, and those which do not comply with the legal requirements or from which data are missing are assigned the status Rejected.

A document's status automatically changes to Valid when the errors have been corrected. The Operator can confirm the assigned status or force status change, providing reasons for their decision in a comments field. For invoices with the status Rejected a special export destination can be specified.

Advanced database look-up

During recognition the software matches the invoice data against the user's actual Vendor and Business Unit databases. Field values are automatically populated from these databases if the right records have been confidently detected. If no or multiple records are found in the database, the Operator can choose the correct record manually.

Purchase Order matching

In case a connection to a database of orders or contracts was set up, invoice data can be matched against the actual purchase orders at the verification stage. In this case the Operator will be able to open a matching order from the database, compare its data with those in the invoice, and confirm the data captured from the respective field.
On-the-Go Training technology
Operator-driven Training

To improve detection of ABBYY FlexiCapture for Invoices data fields, features On-the-go Training which makes the software remember corrections made by the user at the verification stage and automatically amend the FlexiLayout with new FlexiLayout alternatives.

Administrator-driven Training

Data recognition can be further improved by reviewing the results of Operator-driven training. An Administrator can review, roll back or adjust these results, view and modify the set of documents used for training, and disable or enable alternatives created as a result of Operator-driven training.
Verification UI
Specially-designed data verification form

The intuitive verification interface of ABBYY FlexiCapture for Invoices has been carefully designed specifically for working with this type of document. Data fields on the verification form are grouped together and arranged in the way that is most practical for invoices. Key fields are supplemented with a snapshot of the original image. The required fields are highlighted; warning and error messages are displayed together with comments to enable fast and accurate corrections.

The data verification form and the order in which fields are to be verified can be easily customized to suit the user's needs or established practice.
Setup
Country pane

Such settings as language, currency, date formats, number formats, validation rules, tax rates, etc. are country dependent. ABBYY FlexiCapture for Invoices provides default settings for the specially supported countries. These settings can be modified by the user if necessary.

The user can easily add a new profile and specify the correct settings for any other country for which no default settings are currently available in the software.
---
Maintenance & Options:
Installation, training and professional services
---
---
Keywords: FC12, Invoices, SaaS